CHANGE OF PERSONNEL
Elections will take place in 2021. And parliament should do one thing above all: represent society. 

But the Bundestag does not do that: the representatives are mostly white, German, elderly, academics and Christians. 

Lu Yen Roloff wants to change that and is competing with the established parties for seats.
New York waitress Alexandria Ocasio-Cortez is running for the US House of Representatives in 2018 and winning. With the help of volunteers who support her in her election campaign, she prevails over her predecessor Joe Crowley. The Democrat has held the position for 20 years. It sounds like the plot of a Netflix production: the working-class woman of Puerto Rican origin defeats the rich white establishment.
Ocasio-Cortez is the youngest member of Congress and defended the seat in the 2020 election. Her campaign was the second most expensive single election campaign in the United States. He raised $17.3 million. The 31-year-old is one of the Democratic young stars and her path to parliament has caused a stir around the world. Ocasio-Cortez has become a role model for many people.
In Germany the path to a mandate in the Bundestag is equally arduous. Anyone who wants to run for public office must first establish themselves within a party. Places are in demand. It is not an easy task that requires time and adaptability. Party lines, faction limitations, and hierarchies within the organization ensure that brave and, above all, new voices who want to achieve a lot are absorbed into the party consensus. For some, access is even more difficult because they have a migration background or come from non-academic backgrounds. The newly founded initiative  The new Bundestag  starts right there.
"We want the German parliament to be not only more diverse, but also more progressive and future-oriented," explains co-founder Maximilian Oehl. If he and the initiative have their way, the story of Alexandria Ocasio-Cortez should repeat itself in Germany. Inspired by the American  Brand New Congress model,  which supported the New York congresswoman's electoral campaign, the German counterpart launched a campaign last summer to nominate committed people from civil society to run in the 2021 federal elections.
120 people who participate in movements, associations or political parties were nominated. Of them, the initiative selected six, whom it now supports in its electoral campaign for a seat in Parliament. Brand New Bundestag  focuses primarily on voluntary engagement and receives daily inquiries from interested people who want to help. Candidacies are supported mainly by collecting donations. Volunteers also help organize campaigns.
INDEPENDENT CANDIDACY IN POTSDAM
One of them is Lu Yen Roloff. When he talks to  Veto  , she is left behind for a weekend surrounded by moving boxes. Roloff has just moved in and is furnishing her new apartment in Potsdam. Roloff had no idea that her decision to turn her back on Hamburg would end up in the much-cited celebrity constituency 61. Now begins her mission, the end of which should be nothing less than system change, which also includes the leader of the Green Party, Annalena Baerbock, Vice Chancellor Olaf Scholz (SPD) and former FDP Secretary General Linda Teuteberg.
When that became clear, "at first I thought, 'Oh, that doesn't really make any sense.' But when my team and I thought more carefully, we came to the conclusion: there is no better way to make visible the conflict between the old and the new politics," says Roloff. The fight between the political leaders for the Potsdam – Potsdam-Mittelmark II – Teltow-Fläming II constituency is in reality "a purely fictitious battle" that generates a lot of media attention, but which in the end has no real meaning: "These people are all protected by their state lists, otherwise it would be too risky for their careers. "They don't care about the first votes, they don't need them."
Roloff, on the other hand, has no chance without the first votes. She needs around 50,000 and she is determined to strategically use the hype surrounding the electorate to achieve it. Your plan is to have direct conversations with people. They and the people who support their daring plan want to have "about 100,000 conversations" before the elections in late summer or autumn 2021, and thus attract votes from the CDU, the Left, the SPD and the Greens, but also mobilize to the undecided and disappointed. . The mandate of the Bundestag is not an old dream for this 43-year-old man. On the contrary: "I can imagine better things for my life." Roloff also expects personal attacks and smears as soon as a critical mass of people support her in Potsdam.
Why is he running anyway? "Because I feel like I have to. In any case, the government is not doing its job." And what would that be? "Determining  the right climate policy and ensuring that we distribute resources more fairly and use them more intelligently." Roloff says that for a long time she did not realize the seriousness of the situation, even though the former journalist worked for a long time as a Greenpeace activist  . She had an "awakening experience" when she collected data about the destruction of the planet through consumerism. "I asked myself at the time, why do we continue to walk around here so calmly when our own livelihoods are in such dire straits?"
LACK OF DIVERSITY IN THE BUNDESTAG
About a year ago, Roloff finally joined the  Extinction Rebellion movement  . "That was the first time I realized how serious the situation is for the climate and the species, and how much we are destroying our planet with our way of living and consuming. But what really surprised me was that the vast majority of us are not aware of this at all." The responsibility for this falls on the government, which neither communicates the situation honestly nor acts responsibly. "That was the point where I knew I had to take responsibility now."
Roloff does not accept that even if he gets the necessary first votes, he will not have much formal influence as a free member of parliament. "He would have an office, employees, time to talk and resources. "That's a lot," she replies. Unlike people in political groups, she would then not have to rely on "dropping the right buzzwords into debates so my career can advance." "I don't want to become anything, I want to be effective, together with all the people in civil society whose voices I want to make visible in parliament."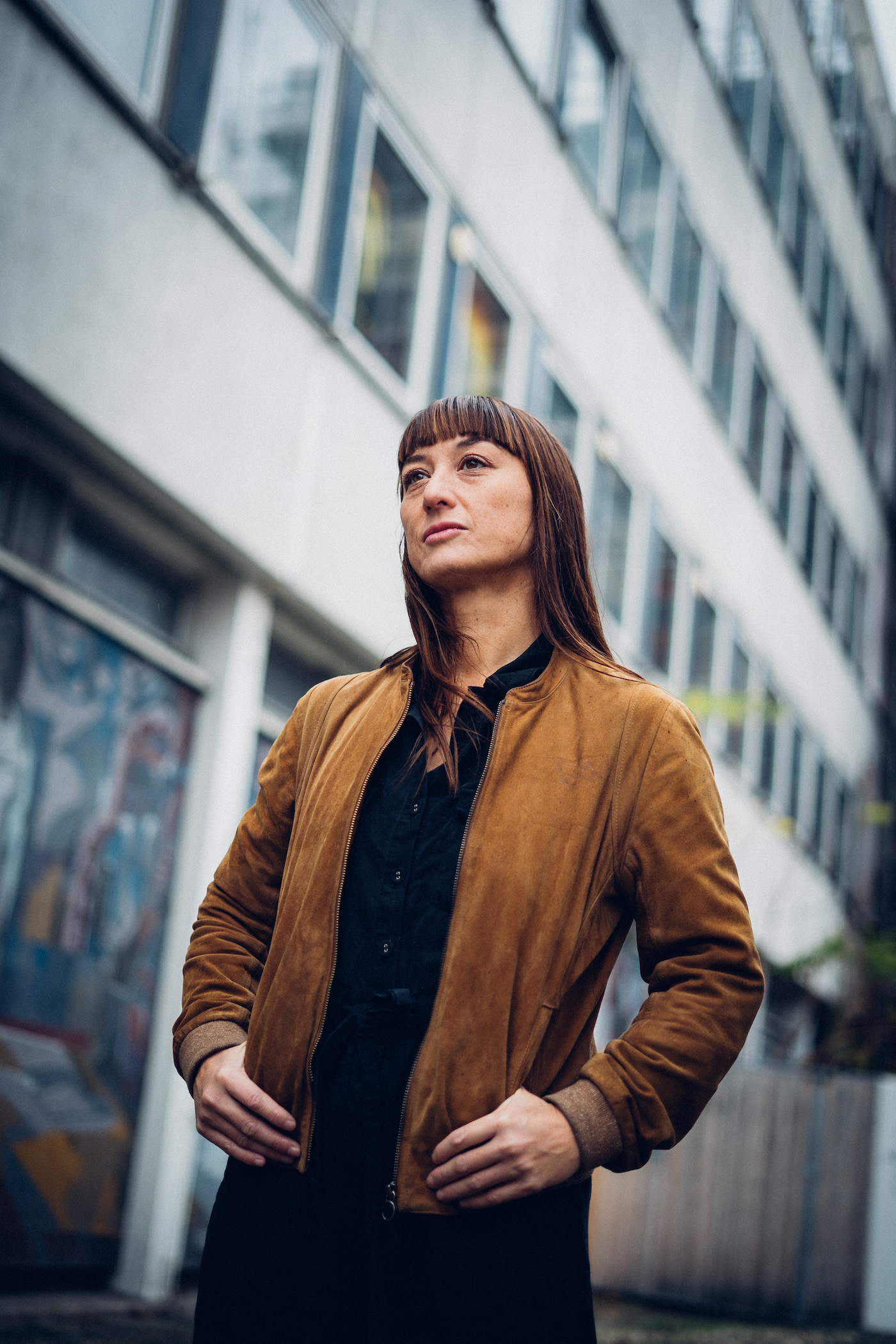 That a woman of immigrant origin can ensure that the Bundestag reflects German society much better than before: much better. Lu Yen Roloff and the Brand New Bundestag initiative  also want to change this. They want to save the democracy that they see threatened and ask themselves important questions: To what extent is it democratic if, in a representative democracy, the representatives in the most important parliament only represent a fraction of the population?
It is no secret that German society is much more heterogeneous than the composition of the Bundestag or the German federal parties would suggest. A study by the German Center for Integration and Migration Research shows that around a quarter of the German population has a migratory background, but only three to six percent of the elite in politics, business, media and science. For the Bundestag, this means that only around eight percent of members with a migratory background sit here. Women are underrepresented and only a few have a physical or mental disability. Of the 709 MPs in the current parliament, only nine have completed secondary school. Two people are Muslims. In short: too old,
THE CLIMATE CRISIS REQUIRES CHANGE
Roloff believes that today more normal people from civil society are needed in the Bundestag more than ever. The coronavirus pandemic has made extra-parliamentary activism even more difficult. "And from experience we know that conservatives often benefit from this type of crisis and that social interests are often undermined." Although she is enthusiastic about the civil disobedience actions that movements like Extinction Rebellion have always relied on, the world no longer has time to wait for extra-parliamentary participation to become possible again as before.
"We need a political vision for our coexistence and a plan to address the climate crisis. Now and not at some point." In any case, sooner or later many activists realized with some resignation that, no matter how creative and innovative their protests might be, they rarely succeeded in initiating change outside established politics.
Maximilian Oehl also explains that the initiative aims to build a bridge between civil society and parliament. There is a disproportion, the lawyer stated, with respect to the large number of climate policies and anti-racist political movements. "Generation Fridays are fully active, but largely take place outside of the holidays. We want to bring this dynamic from the street to parliament. Because with it we change the laws," Oehl is sure. A subtle Munich dialect is heard in his voice. In his opinion, we now need young people who have the courage to initiate big changes and make decisions.
Oehl has long worked in civil society, founded the   Legal Clinic for Refugees   in Cologne and worked as an advisor in the Bundestag. For him, the demand for more climate justice is above all commitment. More rapid change is needed and its acceptance must be ingrained at all levels of society. On this issue he is in talks with some factions of the Bundestag. Oehl sees the current system as a good one and wants to promote partisan political engagement in movement circles.
Dagmar Comtesse knows that politics develops outside of committees, motions or changes to the law. "Parliament is just a place of democracy," says the political philosopher. In her work, Comtesse addresses radical democratic theories. There are other ways to exercise political power, she says. These include street demonstrations or influencing political discourse. For some movements it may even be advisable not to enter the formal field of institutions to continue making radical demands. "On the street you can express yourself in a more cross-border, fluid and innovative way."
IT IS A MATTER OF VISIBILITY
She thinks targeting Parliament alone is too local. Therefore, she does not have too much hope for the new Bundestag. But she still thinks the initiative's plan is right. She agrees with the criticism of existing political careers and considers the lack of inclusion of political parties to be a real problem in representative democracy. "The assumption of popular sovereignty is the idea that all people have the capacity to make politics. "But professional politicians constantly deny this opinion," says Comtesse.
If some people do not feel represented in representative democracies, that harms democracy, the scientist continues. Therefore, bringing people with less traditional political biographies into parliament would create double representation. "When a veiled woman sits in the Bundestag, she creates visibility, but also the opportunity to fight for interpretive power with a perspective foreign to the majority of parliamentarians," says the theorist.
To achieve greater equality of opportunities, it also suggests insisting on participation not only under existing conditions. The rules of parliamentarism would have to be expanded, for example by introducing a lottery system in which some of the seats in parliament would be drawn. In principle, any person could assume the role of representative of the people. On crucial issues, referendums could also be held among the population to ensure more direct participation, he suggests. "We need a plurality of procedures to establish democracy on several pillars," said Comtesse. This could perhaps reduce the strong reservations that exist within the established elites against greater participation of the population.
This is proven again: politics, of course, is not a Netflix series. And part of the whole story about American model Alexandria Ocasio-Cortez is that she is a well-educated woman who was born in the Bronx, but then grew up with her family in a wealthy suburb. But perhaps what she needs are symbols that can bring about change and paint a picture of a more inclusive society. Ocasio-Cortez is a "great role model, role model," says Lu Yen Roloff. He doesn't want to compare himself to her, but he does want to be inspired by her. And draw energy from it for a job that would be much more of a burden than a promise. "But I don't want to wait any longer until someone else comes along. This is simply my duty now."
---
This text first appeared in the print edition of the wonderful Veto Magazines
The editorial team dedicates a 100-page magazine four times a year to the brave and committed people of the country. The message to all like-minded people: You are not alone!
You can order here: http://veto-mag.de/abo
Images: Benjamin Jenak